Invisalign - Your Hassle-free Alternative To A Perfect Smile
Posted by S V Dental on Mar 17 2021, 09:14 AM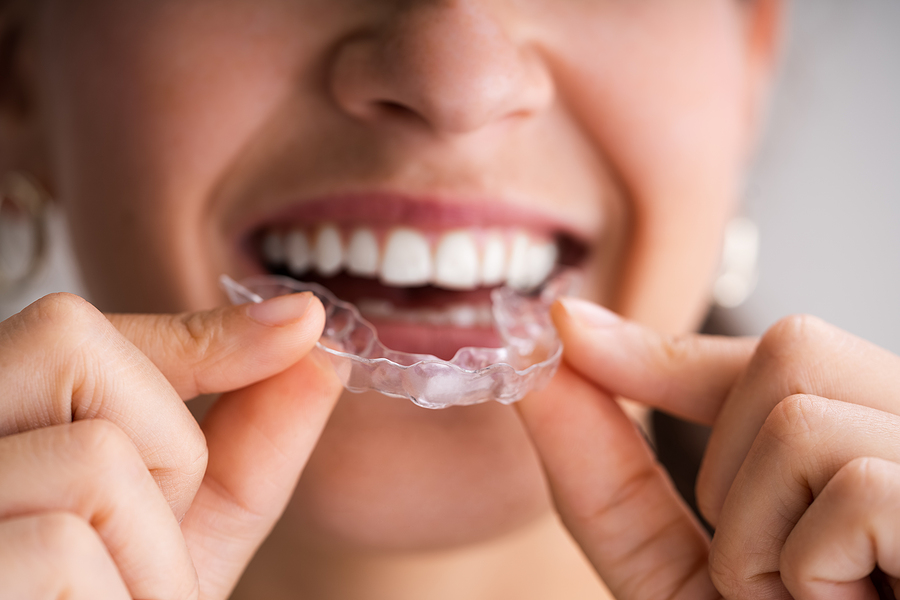 There are millions of people who suffer from underbite, crossbite, or overbite, but up until recently, the only option they had to remedy this situation was using cumbersome braces. All that's set to change now with the arrival of Invisalign. Derived from the term Invisible and Alignment, the latest orthodontic solution in the market corrects your bite in relatively easier ways.

What is Invisalign, and How to Use it?
Invisalign is basically a dental tray akin to whitening trays that should be worn for about 20 hours a day. While this seems like a long time, it is still a major upgrade from metal braces as they are permanently attached to your teeth till the time your orthodontist removes them.
Invisalign - What are the advantages?
There are several advantages to using Invisalign braces as opposed to conventional metal braces. Here are a few reasons why.
Invisalign braces are easily removable and give you the flexibility to use them at your convenience. Have an important work meeting to present at but concerned about enunciating well? You can set aside the braces until after the meeting is done. Worried you can't reach all corners of the mouth while brushing? Again, you can set it aside till you're done brushing.
When you get metal braces, you condemn yourself to months of pain even if you don't intend to. That's because metal braces can at times stick to the inner linings of your cheek and leave your mouth battered and bruised. However, with Invisalign, there are no wires that can cause you trouble.
Invisalign is a new-age treatment wherein dentists use digital imaging to take a 3D picture of your oral structure and create trays to suit you perfectly with minimal margin for errors. This would also limit the number of visits to your orthodontist's office.
Cost of Invisalign
According to the Consumer Guide for Dentistry, the national average for Invisalign is $3,000–$7,500, which is only $500 to $1,000 expensive compared to metal braces. 
At a slightly higher price bracket, Invisalign is a great alternative to conventional braces and gives you a renewed confidence to take on the world by keeping your smile brighter and healthier.