Bad Habits to Avoid If You Wear Dentures
Posted by SV DENTAL on May 16 2022, 06:14 AM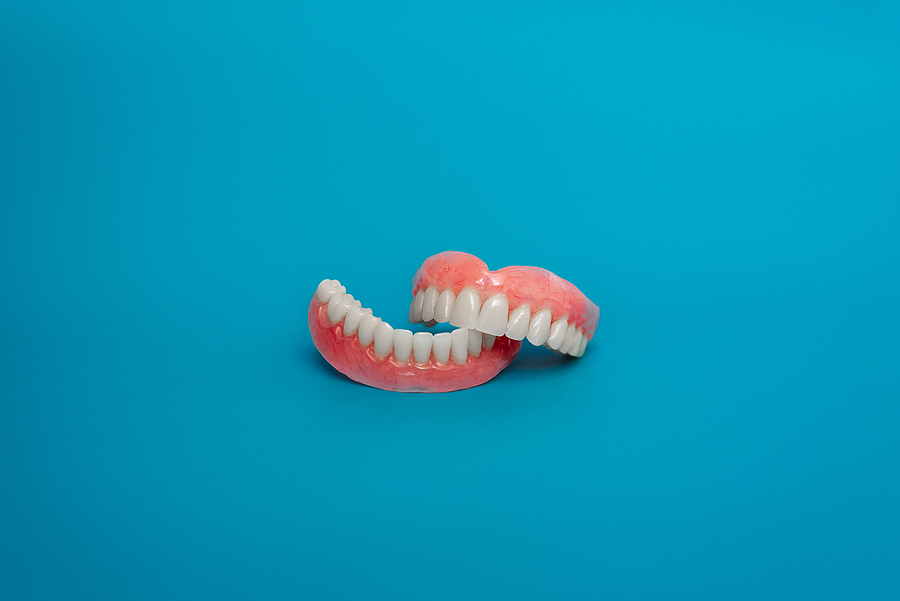 Your dentures are an investment, but they need regular cleaning. If you don't clean your dentures, they can lose their shape, warp, or even stain.
Bad dental habits can cause damage to dentures and can also affect the dental health of the person. Listed below are bad dental habits that need to be avoided while wearing dentures.
Not Brushing
One of the most common things that people forget to do while wearing dentures is to brush their teeth. This mistake can lead to bad breath and bacteria accumulating on your dentures.
You need to be sure to brush your dentures at least twice a day, preferably after you eat. Most dentists recommend brushing your dentures after each meal.
You can use a soft-bristled toothbrush to clean the dentures. Gently brush them to remove any food particles before soaking them in a denture cleanser.
Keep in mind that toothpaste is abrasive, and abrasive particles can scratch the acrylic material of your dentures.
Not Flossing
If you wear dentures, it is essential to practice good oral hygiene habits to prevent plaque and tartar from building up on your dentures. These substances can irritate and affect the way your dentures fit. Sometimes, you may also experience increased dry mouth and gum irritation.
Plaque can quickly build up on your dentures and start to cause bad breath and increase your risk for infection. Make sure to floss your teeth every day to remove the food particles stuck between the teeth. 
Not Using an Antibacterial Mouthwash
To help keep your dentures clean and your mouth healthy, it is vital to use an antibacterial mouthwash. Choose an antibacterial mouthwash that contains fluoride to help protect your enamel. It should also include an antibacterial agent to destroy bacteria and help prevent plaque and tartar buildup.
Not Visiting Your Dentist Regularly
If you are wearing dentures, it is still crucial that you continue to visit your dentist at least every six months. Your dentist will be able to monitor your oral health and make sure that you are not doing anything that could be damaging your denture. If your dentures are not fitting correctly, they may need to be relined or replaced.
Not Using Your Dentures Properly
It is essential to handle the dentures with care. If you break your dentures, don't try to repair them using glue. Your dentist will provide instructions on how to clean and maintain them properly. Additionally, it is important to visit your dentist for regular adjustments. Your dentures will need to be tightened to ensure that they fit correctly.

To know more about denture care, call us at  (408) 224-1333 to schedule an appointment with the dentist.