Four Helpful Tips To Ease Dental Fear
Posted by Silicon Valley Dental Care on Feb 14 2023, 08:21 PM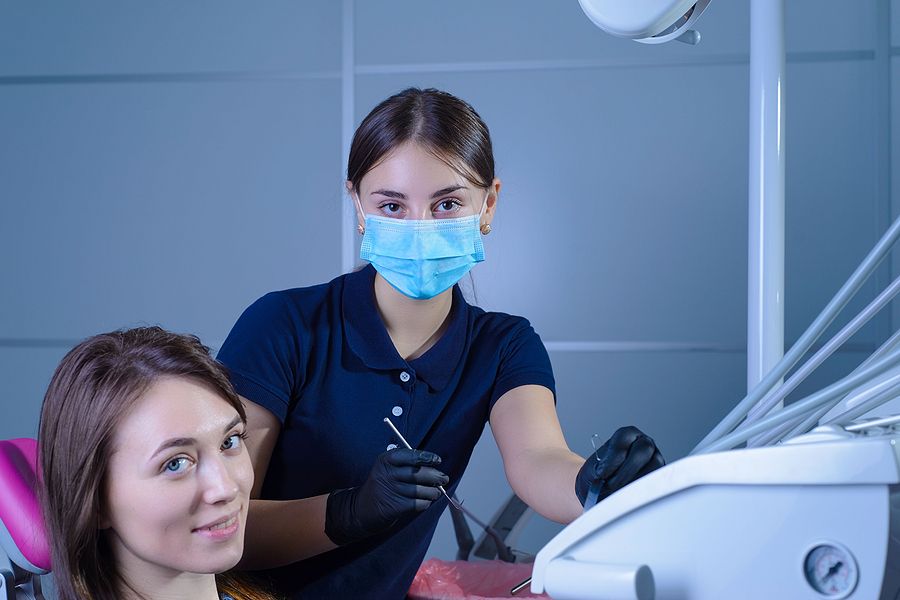 Dental anxiety or dental phobia is a fear of dentistry or dental procedures. Many individuals suffer from dental anxiety, and this anxiety can have a negative impact on their dental health. Individuals who suffer from dental anxiety tend to avoid going to the dentist, which can lead to dental complications. If you are someone with dental fear, here are a few tips to relieve them. 
Discuss Your Fears
If you're experiencing anxiety or fear about an upcoming dental visit, it can be helpful to speak up about it with your dental care provider. Share your concerns ahead of time and let them know about any past negative experiences you've had with dental treatment. Having an open conversation about your anxiety and fears can help you feel more at ease once you're in the dental chair.
You can also ask your dentist for tips on managing stress during dental procedures. Sometimes, they can provide recommendations for over-the-counter medications you can take prior to your visit to keep you at ease throughout the appointment. You may also be able to agree on a signal they can use if you need to take a break from the procedure. This can give you a chance to take a break and regain any composure you may have lost during your treatment.
Agree on a Signal
When it's time for your appointment, and you feel anxious or fearful, don't hesitate to tell your dentist right away! Letting the dentist know what's happening can help you feel safer and more at ease during your treatment.
It's also a good idea to decide on a signal with your dentist to use when you need a break or are feeling uncomfortable during a procedure. And they can then resume your care when you're ready.
Take A ­­­­­­­­­­­­­Trusted Person With You
Going to see the dentist can cause a lot of anxiety for some people. They may feel nervous or fearful about their visit and even be unable to sleep the night before. If this sounds like you, consider bringing someone you trust to your appointment. Having another person there can help you to be more comfortable and relaxed throughout your procedure. Someone you know and trust can ease your nerves by talking to you and calming you down when you need it. This person can even hold your hand if you need that physical reassurance, too. 
Bring A Distraction
If you are someone who could benefit from having a distraction, you can bring headphones or a headset while getting your treatment done. Many dentists are more than happy to accommodate these needs, so you feel comfortable when you visit them.
Silicon Valley Dental Care, located in San Jose, CA, is equipped with the best dentists and modern technologies that enable the best dental care treatments for patients. Call us at (408) 224-1333 and schedule an appointment with the dentist to know more.