Invisalign: A Clear Win for Orthodontic Treatment
Posted by S V DENTAL on Sep 7 2021, 03:04 AM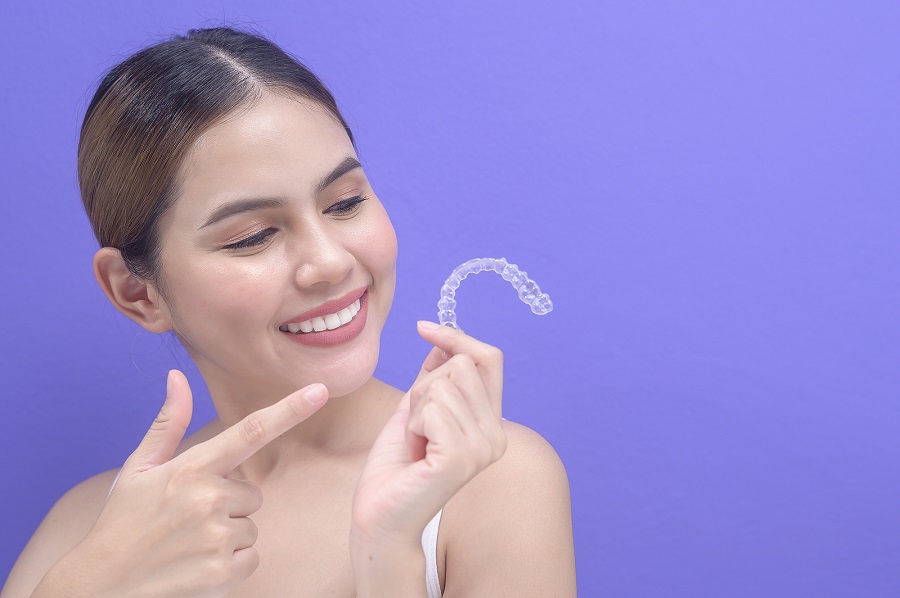 If you have ever been concerned about your misaligned teeth, Invisalign is an excellent treatment option for you. It is an orthodontic device that is placed on the teeth to push them to the desired position. At Silicon Valley Dental Care, the expert dentists suggest Invisalign for patients who are concerned about their appearance during the treatment period.
Facts about Invisalign 
Invisalign is made of dental-grade plastic and is invisible to the teeth. 
It is personalized to each patient's unique measurements. 
Each patient requires a couple of Invisalign aligners during their entire treatment. 
It offers more flexibility than traditional orthodontic treatments. 
Invisalign requires the same amount of time for treatment as braces. 
Why is Invisalign Better than Braces?
Invisalign is considered a better orthodontic treatment than braces for the following reasons. 
Appearance
Braces comprise a metal that remains visible on the teeth. It hampers the patient's appearance and may make them conscious of their smile.  Invisalign is a clear aligner and remains unnoticed on the teeth.
Comfort
Braces contain brackets and wires, which may cause damage to the other parts of the mouth. Invisalign is made of medical-grade polyurethane resin which does not cause any damage inside the mouth.
Convenience
Braces are attached to the teeth using brackets and wires and cannot be removed by the patient without the help of the dentist. Invisalign can be removed by the patient while consuming food and brushing the teeth. It needs to be worked from 20-22 hours to receive better benefits in less time. 
Care and Cleaning
Braces require regular tightening, which can only be performed by dentists. Dentists prescribe a special toothbrush that should be used to brush the teeth with braces. Invisalign is easy to maintain. A cleaning solution and a soft-bristled brush are provided to the patient. The aligner must be placed in the solution when not in use. It should be rinsed thoroughly before placing it back on the teeth.
Follow-up
Both treatments require regular dental visits. The dentists check for the changes that are reflected on the teeth through the orthodontic treatment. It helps to analyze the pace and result of treatment on the patient. 
Silicon Valley Dental Care, located in San Jose, CA, has the best dentists who offer the best dental care facilities for the patients. Dial (408) 224-1333 and book an appointment with the dentistry to know more about  Invisalign and other dental care services.