Flossing Once a Day Keeps Cavities and Gum Disease Away
Posted by S V Dental on Jul 20 2021, 06:08 AM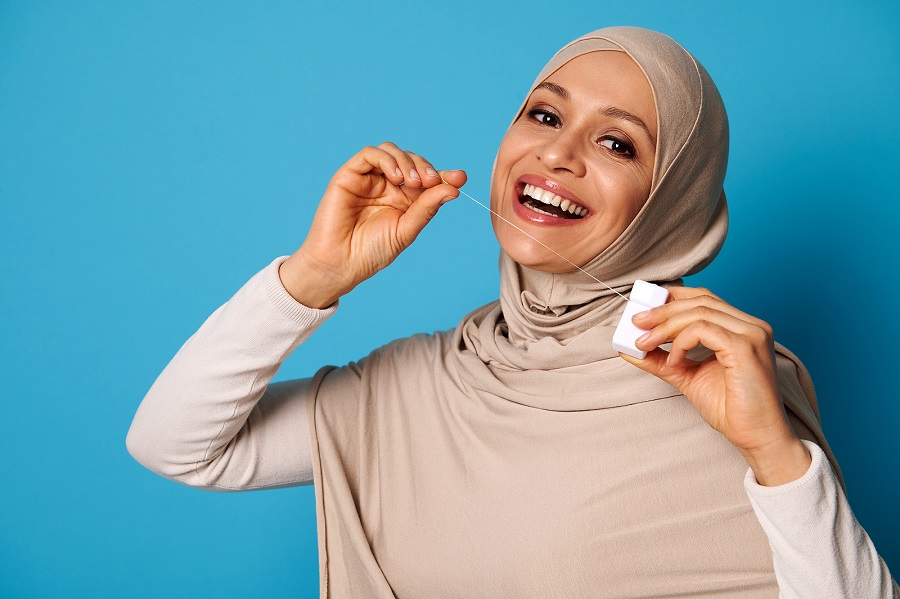 According to the American Dental Association, you need to clean the space between your teeth with an interdental cleaner such as floss each day. Dentists, including our own, know that doing so helps prevent the buildup of a sticky film called plaque and prevents the onset of cavities and gum disease. 
When plaque is not cleaned off effectively, it begins to feed off the leftover food or sugar content in your mouth. Then, it releases a harmful acid that eats away at your tooth enamel and causes cavities and other dental problems.
At Silicon Valley Dental Care in San Jose, California, our dentists Dr. Martin R. Hatzke, DDS, and Mario J. Cordero, DMD, offer a host of state-of-the-art dental procedures like a root canal, same-day crowns, sedation dentistry, and others. 
In this blog, we will be addressing the importance of flossing for the prevention of tooth decay and gum disease.
The Different Options for Flossing
As per an IPSOS study, many Americans use unusual items to get rid of food debris or plaque between their teeth. The study found that people have used things like forks, knives, fingernails, cards, or safety pins to clean the spaces between their teeth. 
These tools aren't effective and are major safety hazards.
The best things you can use to floss include dental picks, string floss, water flossers, and tiny brushes. If you think you need help zeroing in on the best option, you can consult our dentists at Silicon Valley Dental Care. 
When Is the Best Time to Floss?
Whether you floss before brushing, after brushing, or at a particular time of the day, the most important thing is to floss. However, our dentists recommend you include flossing in your morning oral care routine as it saves you time and allows you to go about your day without worries.
If you have any queries about flossing or any dental health concerns, you can consult our dentists, Dr. Hatzke, DDS, or Dr. Cordero, DMD, by booking an appointment. Call us at (408) 224-1333 or walk into our office at 5595 Winfield Boulevard, Suite 210, San Jose, CA 95123.