Get Rid of Dental Anxiety With Sedation Dentistry
Posted by S V Dental on Jun 8 2021, 05:16 AM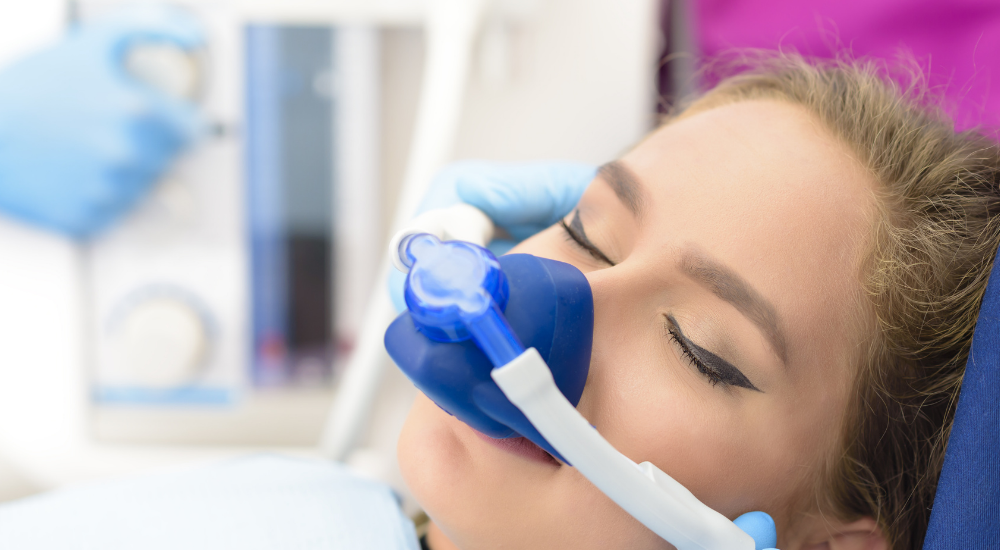 A research paper published in the Journal of Dental Hygiene reveals that 50% to 80% of Americans suffer from mild to severe forms of dental anxiety. Of these, 9% to 15% avoid going to a dentist altogether. 
Fortunately, a solution to this problem exists. Sedation dentistry has emerged as a popular option to help people suffering from dental anxiety receive the dental care they need. 
In this blog, we will take a look at the main types of sedation dentistry and the reasons why you should choose them.
Types of Sedation Used in Dentistry
Sedation dentistry is divided into three main types:
Mild Sedation 
You will inhale a small amount of nitrous oxide or laughing gas. This will keep you awake for the entire procedure. You will breathe on your own but won't feel any pain or discomfort.
Moderate Sedation
You will be given an oral medication or an intravenous IV drip to induce the sedation. You will be awake during the whole procedure, but your senses will be numbed for a few hours. 
Deep Sedation
This form of sedation is reserved for procedures that take several hours to complete. You will be given a general anesthetic to keep you unconscious throughout the procedure.
3 Reasons Why You Should Choose Sedation Dentistry
Here are a few reasons why you should consider sedation dentistry if you suffer from dental anxiety:
Suppression of Pain
Most dental procedures like root canal and implant placing procedures involve a certain degree of pain. Hence, dentists use a local anesthetic to keep you unconscious so that you don't feel the pain at any point while the procedure is being carried out.
Anxiety Control
The mere thought of sitting in a dentist's chair can cause anxiety to shoot up for some people. To solve this problem, dentists choose to administer mild sedation so that you're able to remain calm and not feel anxious about your surroundings.
Gag Reflex Control
People with a sensitive gag reflex can't help but cough or choke when dentists are carrying out a routine checkup. With sedation, your gag reflex is incapacitated long enough for the practitioner to administer the necessary treatment.
Sedation dentistry is the ideal solution for people who need treatment for their oral concerns but suffer from dental anxiety. To learn more about how sedation dentistry can help, schedule an appointment with Silicon Valley Dental Care at (408) 224-1333 or online, or visit us at 5595 Winfield Boulevard, Suite 210, San Jose, CA 95123.