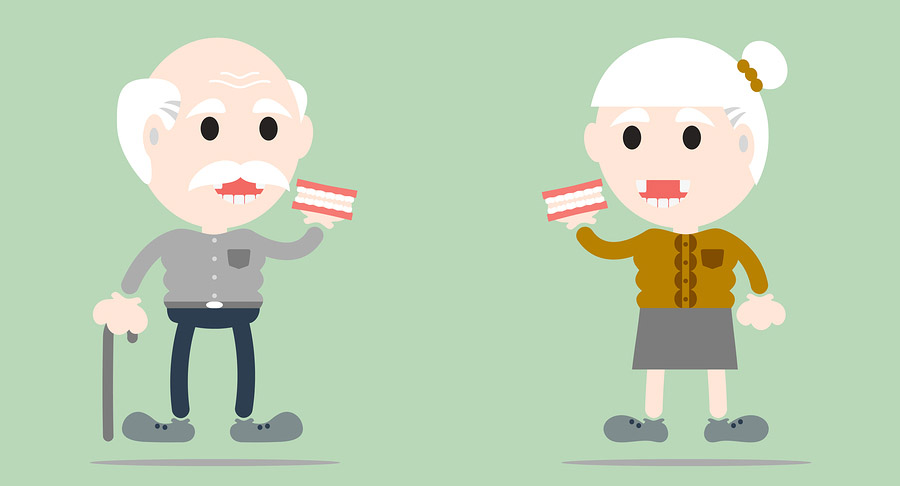 Dentures are known as the most traditional method of tooth replacement. Dentures are placed on to the gums after the entire set of teeth gets removed. Dentures can be easily inserted into the mouth and removed as and when required. Though dentures are known to be the most traditional form of teeth replacement, it has certainly proved to be the most cost-effective and easy-to-use dental restoration technique since ages. Dentures will help improve the appearance of the face and the aesthetics of the teeth. They are a comfortable and long-lasting solution to tooth loss.
What are partial dentures?
Some patients may not require replacing the entire set of teeth. They would have only lost one or more set of teeth. Hence, partial dentures can help to replace just those set of teeth. Wearing partial dentures can certainly help patients regain their clarity of voice and speech. 
Partial dentures may be customized to fulfill specific needs of the patient. They are designed by ensuring that it does not affect the patient's bite. It will also ensure that an equal amount of pressure is applied while chewing and biting. Just like complete dentures, partial dentures can also be easily removed and replaced.
How do dentures work?
Dentures are dental appliances that are inserted into the mouth to restore the functionality of the jawbone and the face. It will provide a firm grip on to the cheek and chin, hence bringing back the form and function of the mouth. A typical denture is composed of Acrylic material. In the case of a complete denture, the lower denture will look almost like a horseshoe leaving space for the tongue, the upper denture will cover the portion of the palate. The teeth will be generally made of porcelain. 
The latest advancement of CEREC will allow patients to receive their dentures on the same day.